Topanga Properties is the oldest, most original Real Estate company in Topanga. With over 100 years of combined experience, we are dedicated to empowering our clients with data, inspiration and knowledge.
Visit Topanga Properties to see what quality service is all about.
Every member of our team works in real estate out of a genuine desire to help people. As you navigate the home buying or selling process, we're there every step of the way to answer your questions and help you achieve the most profitable outcome possible
Chantal von Wetter, Agent / Team Leader
(310) 745-8991 | cv********@gm***.com | DRE #1400450
Chantal von Wetter is a trailblazer in the realm of real estate with her innovative mindset and distinctive approach that sets her apart from the rest. With an unwavering commitment to excellence and an unyielding passion for delivering outstanding results, Chantal embodies a truly unique essence, designed to exceed expectations and redefine the industry.
Navigating the nuances and intricacies of Topanga's real estate market is where Chantal's deep understanding of the area and specialized expertise shine as invaluable assets. She effortlessly maneuvers through the complexities, ensuring a seamless experience for her clients, regardless of their diverse real estate needs. Leveraging her lifelong relationship with Topanga, Chantal provides personalized guidance and invaluable insights, granting her a unique advantage that few can match.
Chantal stands supported by over 100 years of collective experience. This wealth of knowledge empowers her to provide clients with invaluable data, inspiration, and a comprehensive understanding of the market. At Topanga Properties, the unwavering commitment to delivering top-notch service resonates deeply, a philosophy that Chantal wholeheartedly embraces.
Beyond her remarkable track record, Chantal's approach shines with innovation and a profound understanding of her clients' needs. Her "Easy Exit Guarantee" reflects her unwavering dedication to client satisfaction, granting them the flexibility to cancel the agreement if they're not entirely satisfied with her exceptional service. This commitment to going above and beyond is a testament to Chantal's unparalleled dedication. In fact, if you don't love the home you purchased through Chantal, she offers a unique promise to sell it for free, showcasing her confidence in finding the perfect match for her clients.
When she isn't working, Chantal finds fulfillment by actively volunteering with organizations dedicated to educating and empowering local youth. Additionally, Chantal cherishes precious moments spent with her family, nurturing those bonds that bring joy and meaning to her life. Engaging in activities such as dog rescue and training, gardening, and off-roading further fuel her spirit, while her active involvement with the Topanga Canyon Historical Society reflects her dedication to preserving the heritage of the community she holds dear.
Chantal von Wetter's distinctiveness shines through in every aspect of her life, from her passion and expertise in real estate to her unwavering commitment to excellence and service. Embrace the transformative experience that Chantal brings to the table by connecting with her at Topanga Properties today, and witness the remarkable difference she can make in your real estate journey.
Giving Back
With a lifelong commitment to the community Chantal provides Notary services on the third Thursday of each month. For details click here.
Anne–Christine Von Wetter, Broker/Agent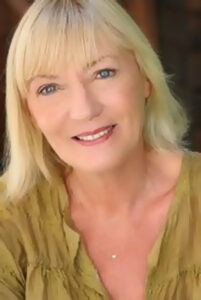 Anne-Christine von Wetter reigns as a distinguished real estate professional with an unparalleled 35+ years of experience serving buyers and sellers in the local market. Situated in the heart of Topanga Canyon, Topanga Properties is a beacon of expertise for navigating the captivating coastal region between Malibu, Santa Monica, and Calabasas.
Anne-Christine's intimate knowledge of the area, acquired through countless visits, hikes, and transactions, sets her apart as a trusted advisor in this mountainous and scenic part of coastal Los Angeles. With her extensive local experience and impeccable reputation, she offers invaluable insights and sound advice to guide you through the intricacies of buying and selling homes and properties in this picturesque locale.
At Topanga Properties, we go beyond traditional real estate services. In addition to sales and leasing, Anne-Christine excels in handling various aspects of property management and addresses other real estate issues with utmost professionalism. Our commitment to creating a friendly and community-driven environment ensures that you receive the exceptional service you deserve.
Topanga, alongside its neighboring coastal areas of Malibu, Pacific Palisades, and Santa Monica, offers an extraordinary blend of unique living experiences surrounded by breathtaking landscapes, parks, and beaches. With Anne-Christine by your side, you can tap into her deep understanding of historical and contemporary buildings, as well as navigate municipal and state building guidelines effortlessly. From addressing Coastal Commission matters to recommending reliable professionals, she provides comprehensive support tailored to your specific needs.
Anne-Christine's passion, local expertise, and commitment to excellence will empower you to make informed decisions and achieve your real estate goals. Contact Anne-Christine today to unlock the full potential of this beautiful coastal region and discover the true essence of Topanga Properties.
April Zanot, Agent
(814) 229-4378 | ho*****************@gm***.com | DRE #02187034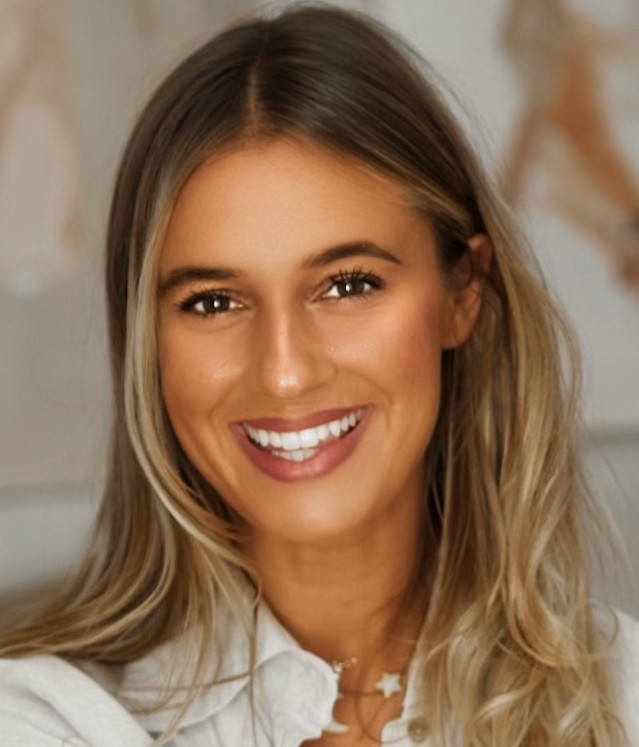 Introducing April Zanot, an agent at Topanga Properties who embodies a genuine passion for connecting with people. As a yoga teacher at Ethereal Yoga Studio in Topanga Canyon and a holder of a Bachelor's degree in Fashion Business, she brings a wealth of diverse experiences to the real estate field. April deeply understands the indescribable happiness that comes from finding a cozy home, and she is dedicated to helping you find that perfect place to call your own. Located in the heart of Topanga, April is thrilled to collaborate with Topanga Properties, providing exceptional support throughout your home buying and selling journey.
Contact us today to benefit from April's expertise and experience firsthand with the dedication of our team.