Whether you are looking to rent, buy or sell your home, Chantal von Wetter is the professional you want on your side. Topanga's Real Estate market is unique and Chantal's lifelong relationship and specialized expertise of the area will guide you through the process smoothly no matter what kind of Real Estate needs you have. With over 100 years of combined experience, Topanga Properties is dedicated to empowering our clients with data, inspiration and knowledge. Visit Topanga Properties to see what quality service is all about.
Market Leader
Your home is more likely to sell faster and for more money when Chantal lists your home.
If she doesn't sell your home for 100% of the asking price, she will pay you the difference!
Love the home you purchase through Chantal or she will sell it for FREE!
A System That Really Works
Her confidence rely's heavily on her unique Home Selling/Buying Systems. It sets her apart from other Realtors along with her "Easy Exit Guarantee". If your are not completely satisfied with her service, you can cancel the agreement at any time.
In addition, by offering her clients an unprecedented service commitment known as CLIENT COMES FIRST, she's been able to provide her clientele with winning service. Skilled and experienced in all types of Residential Real Estate, Chantal has successfully assisted clients in Topanga Canyon and all the neighboring cities and the surrounding Santa Monica Mountain areas.
Chantal is Different by design!
Giving Back
With a lifelong commitment to the community Chantal provides Notary services on the third Thursday of each month. For details click here.
Anne–Christine Von Wetter, Broker/Agent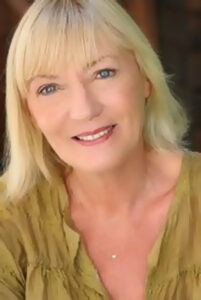 Anne–Christine of Topanga Properties, a Real Estate office located in the heart of Topanga Canyon, have helped buyers and sellers in this local market for over 35 Years. During this time she has visited, hiked, and perhaps previously handled, most of these homes and properties. Anne Christine has the local experience and reputation to offer you sound advice to help guide you through the various particulars of buying and selling a home or property in this beautiful and mountainous part of coastal Los Angeles, between Malibu, Santa Monica and Calabasas.
In addition to Sales and Leasing Anne-Christine handles many of the other aspects of property management and real estate issues. All in the manor one would expect in a friendly local community that is Topanga.
Real Estate in Topanga, as in the other Coastal LA areas of Malibu, Palisades, and Santa Monica offer unique home experiences, close to and within some of the most beautiful California landscapes, surrounded by many Parks and beaches. It can feel like country living within access to all the benefits of one of the World's greatest major cities.
With all of the variety of both historical and contemporary buildings and municipal and state building guidelines, it is a great asset to work with a Real Estate agent like Anne-Christine who has extensive local knowledge, from how best to address Coastal Commission issues to who is the most trustworthy plumber to handle your needs.