Welcome to Topanga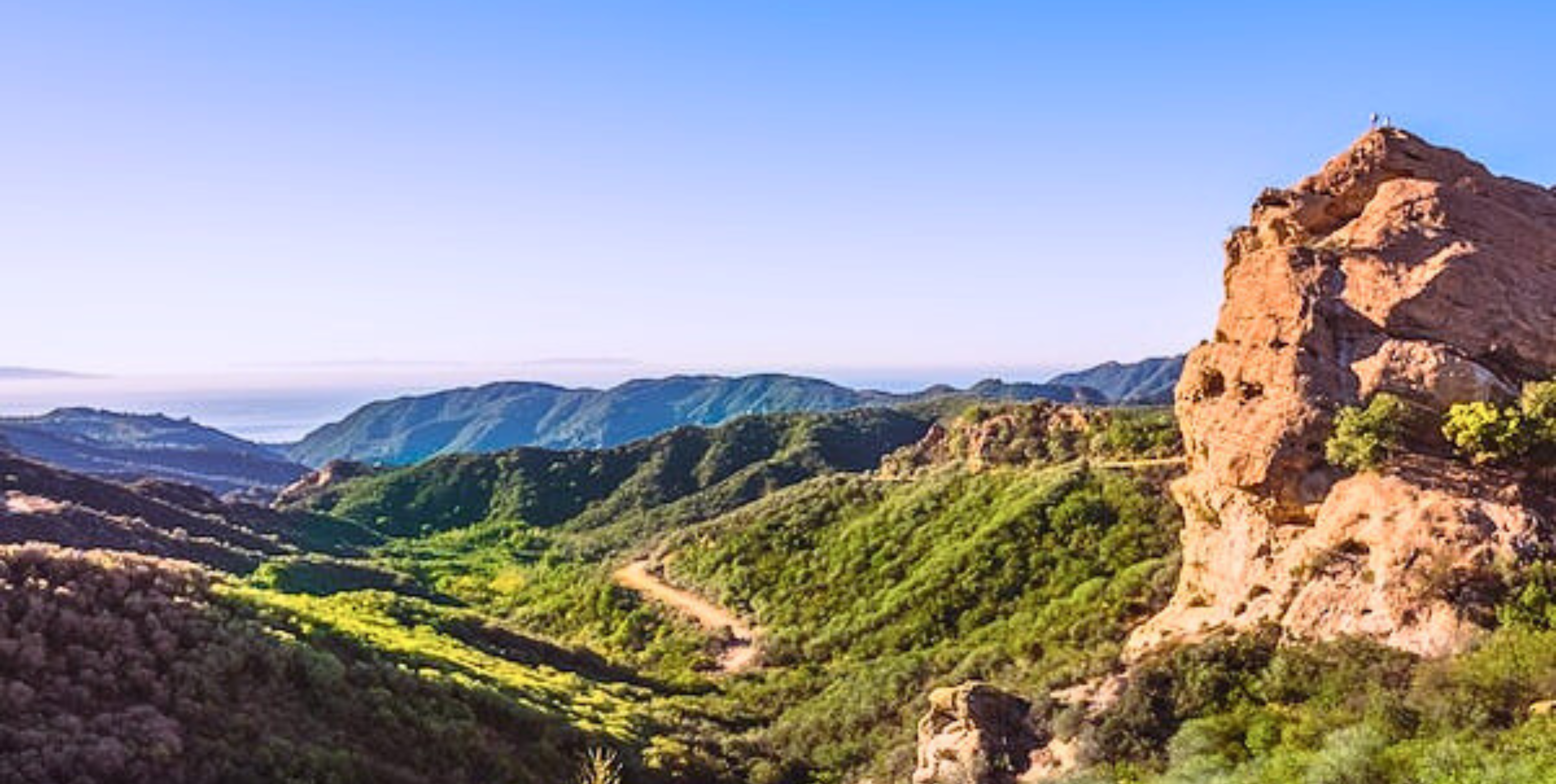 Welcome to Topanga, a captivating haven nestled in the embrace of the Santa Monica Mountains. This idyllic retreat combines stunning natural beauty, a thriving artistic scene, a strong sense of community, and a culinary landscape that tantalizes the taste buds. Join us on a journey to explore the enchanting lifestyle of Topanga, where adventure, creativity, and delightful dining experiences await!
What to Love
Immerse yourself in the awe-inspiring natural beauty of Topanga Canyon, where breathtaking landscapes and serene surroundings captivate the senses.
Experience the warm and tight-knit vibes of Topanga, where neighbors become friends and a true sense of community thrives.
Discover a hip and chic community that embraces artistic expression, celebrates individuality, and nurtures a vibrant creative spirit.
Escape the hustle and bustle of the city and embrace a slower pace of life in Topanga, where tranquility and relaxation take center stage.
Community and Living Experience
Experience the captivating allure of Topanga, a close-knit mountain community embraced by a welcoming atmosphere. With its charming aura and secluded ambiance, residents find solace and pride in this tucked-away sanctuary. Topanga offers a haven of peace, privacy, and a warm sense of belonging. It's the ideal destination for families, retirees, and young professionals seeking an escape from the city's fast pace. Discover the magic of Topanga and immerse yourself in a lifestyle that celebrates tranquility and community spirit.
Dining, Entertainment & Shopping
Experience the captivating flavors of Topanga's vibrant culinary scene, where every bite is a journey of pure delight. Savor the warmth and charm of Topanga Living Cafe, a local favorite run by a talented brother-sister duo, serving up aromatic coffees, refreshing smoothies, and mouthwatering tacos. Delight in the enchanting ambiance of Café Mimosa, a French-inspired coffeehouse known for its delectable vegan chili and irresistible brews. Indulge in the romance of Inn of the Seventh Ray, surrounded by fountains, lights, and lush greenery, where seasonal and organic dishes create an unforgettable dining experience. Explore the hidden gems of Waterlily Cafe, offering a cozy retreat for coffee, tea, and satisfying sandwiches. Discover the culinary magic of Cafe on 27, Canyon Bistro, and Endless Color, each adding their unique touch to Topanga's gastronomic tapestry. As you wander through Topanga's charming streets, immerse yourself in the treasures of Topanga Homegrown, a boutique offering exceptional clothing and delightful gifts for all ages. Unearth the wonders of Hidden Treasures, where vintage finds and whimsical treasures await. Let Topanga's culinary delights and enchanting shopping experiences captivate your senses and leave you craving for more.
Unforgettable Experiences
Discover the vibrant spirit of Topanga through its array of activities and annual events. Immerse yourself in the bohemian atmosphere of the Topanga Days Festival, reminiscent of Woodstock, featuring live bands, delectable food, and refreshing drinks over Memorial Day Weekend. Indulge your artistic side at the Topanga Canyon Gallery, an artist co-op showcasing a diverse range of captivating artworks. Unleash your adventurous spirit at Topanga State Park, where scenic trails beckon with breathtaking views and serene spots to pause and appreciate nature's beauty. Experience the magic of theater at the enchanting Will Geer Theatricum Botanicum, an open-air venue hosting captivating performances. For equestrian enthusiasts, Mill Creek Equestrian Center and Riding School offers the perfect opportunity for riding lessons and forging a connection with these majestic creatures. Let Topanga ignite your sense of wonder and exploration.
Schools & Education
Topanga's exceptional public school district, Los Angeles Unified School District, offers top-rated schools and outstanding educational facilities, including:
Topanga Elementary Charter, Public, K-6
Palisades Charter High School, Public, 9-12
Wellness
Grocery / Market / Liquor
Hiking / Adventures
Arts / Entertainment
Dining / Food / Coffee / Wine
Event Spaces / Bed & Breakfast
Shopping / Gifts