Homes with Pools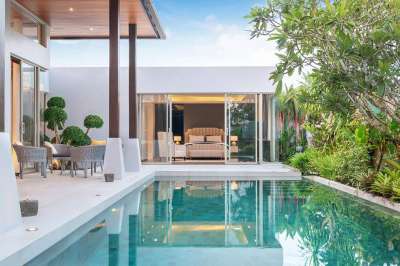 Are you interested in finding the perfect pool home?
Pool homes come in every shape and size. Whether you're looking for a family home with a pool, a small home with a pool or a luxurious masterpiece with a pool let us guide you to your perfect pool home.
There are some important questions to ask yourself when looking for your dream pool home. How big of a pool do you want and what will the primary use before? Do you want a pool to exercise in like a lap pool or are you looking for a pool to lounge in and enjoy company with family and friends? Maybe you just want a pool that displays a beautiful water feature on the property or maybe you want it to fit all of the above amenities. Or possibly you want a condo or housing community that has a community pool.
Regardless of what type of pool home you're looking for and what location you were interested in, we want to help you find it. Give us a call today to assist you in finding the exact pool home you are looking for. We specialize in areas of Topanga Canyon and all surrounding cities. Including Calabasas, Woodland Hills, West Hills, Canoga Park, Malibu or Topanga Canyon.
Homes with Pools for Sale