Luxury Homes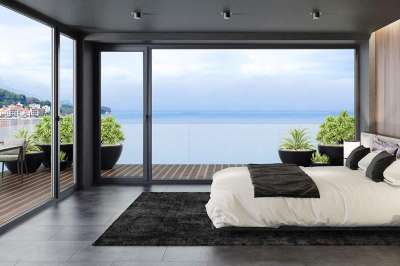 Are you looking for a luxury home in the Santa Monica Mountains? These awe-inspiring, high-end properties possess stunning views, palatial scales, magnificent finishes and astonishing amenities. To be considered a high-end home the property must possess seven distinct qualities that revolve around location, price, size, materials, design, amenities and prestigious history.
Luxury homes in Santa Monica Mountains are located high in the mountains or along the waterfront and feature extraordinary cross canyon and/or magnificent ocean views. They tend to be priced even higher than the other properties within the same area. The greater the square footage, the more these homes are considered as luxury properties. Location and size is not everything for these magnificent dwellings. Quality and design boast only the finest – think Italian marble countertops, top-of-the-line stainless steel appliances, unique design, extravagant swimming pools and possibly outrageous attractions like state of the art gyms or indoor climbing walls. The prestigiousness of the homes history can also cause it to be considered a luxury property. For example, designed in a historical style or built by a well respected architect or possibly formally lived in by a celebrity.
Bottom line, these properties don't come cheap and often times sit on the market for longer periods of time because their prestige and lavish features are incompatible and as a result make valuation challenging. If you're dying to call a luxury property in the Santa Monica Mountains your home, give us a call to find the right architectural gem that fits your needs.
Santa Monica Mountains Luxury Homes for Sale